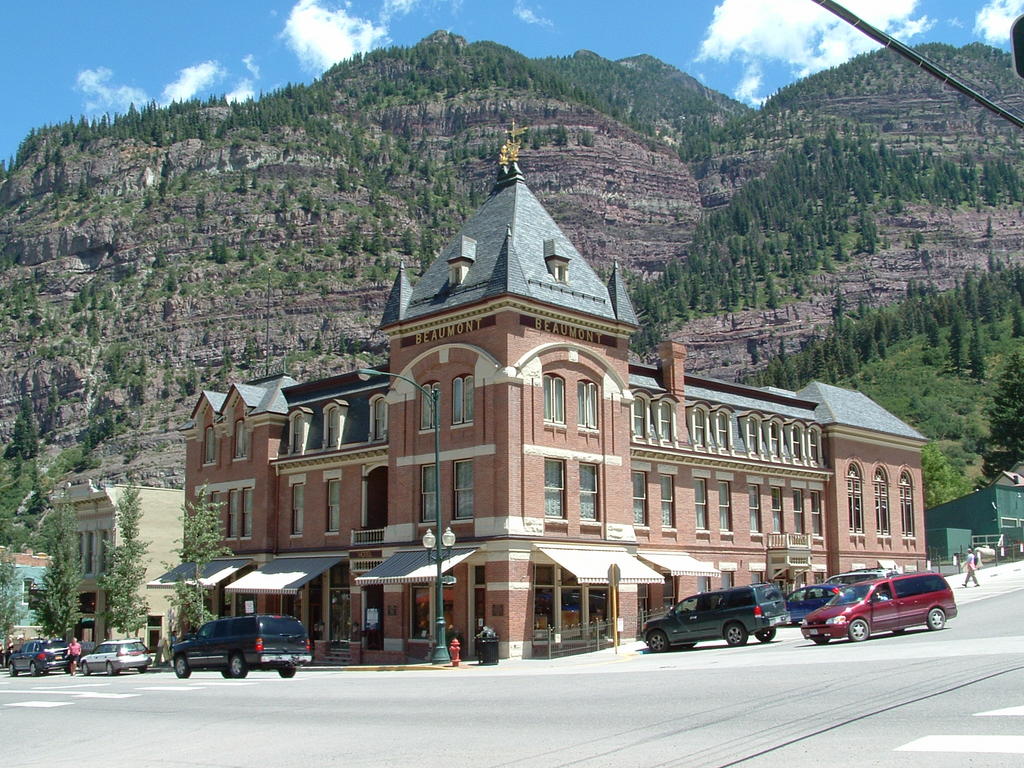 Like many other small mountain communities in Colorado, Ouray started out as a mining town when gold and silver were discovered in 1875.   The town got its name from Chief Ouray who was instrumental in keeping peace between the Ute Indians (who originally migrated to this idyllic valley in the summer) and the many miners and settlers as they arrived later.
Today it is a small, tight knit community with a population of just 800.  Ouray's economy today is mostly tourism based.  It is well known for its therapeutic Ouray Hot Springs pool, it's jeeping destinations, many abandoned mines to discover and world class ice climbing park.
Ouray presents an abundance of old Victorian architecture.  On the side streets, classic examples of Victorian homes abound, most of them in beautifully-restored condition. In 1983, the City of Ouray was honored to be named as a National Historic District by both the Colorado and National Historic Authorities.  A variety of housing options exist from Victorian homes to mountain cabins. Country and alpine properties abound.